Where to Brunch This Weekend Near Ribbon Place Apartments: ROOST Uncommon Kitchen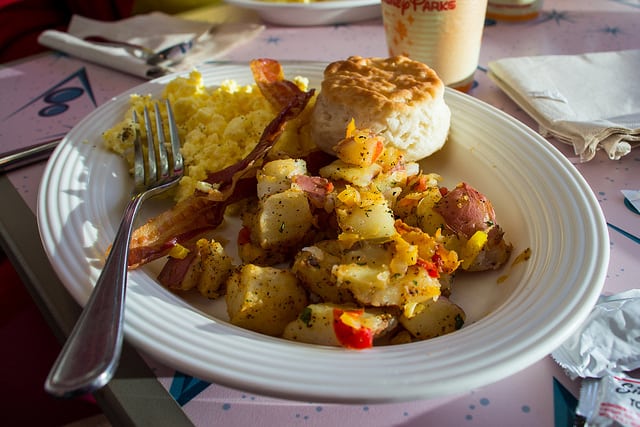 Dragging yourself out of bed on a Saturday morning is hard. You deserve a reward just for getting dressed. Within 1.3 miles of Ribbon Place Apartments, that reward awaits at ROOST Uncommon Kitchen in the form of a killer brunch, complete with biscuits, hash browns, and Benedicts.
The signature buttermilk biscuits come with all kinds of unexpected fixings. For example, there's the Garbage biscuit. Don't be fooled by its name; this morning-time creation is nothing short of delicious. It's embellished with smoked pulled pork, bacon, hash browns, queso, and sausage gravy. The Mr. Boh's biscuit takes a different approach. It features a crab cake with greens, Natty Boh Remoulade, and a house-made biscuit infused with Old Bay seasoning. ROOST offers a selection of other unique and delicious brunch dishes, including sandwiches and salads.