West Chester Region Volunteers at Friends Association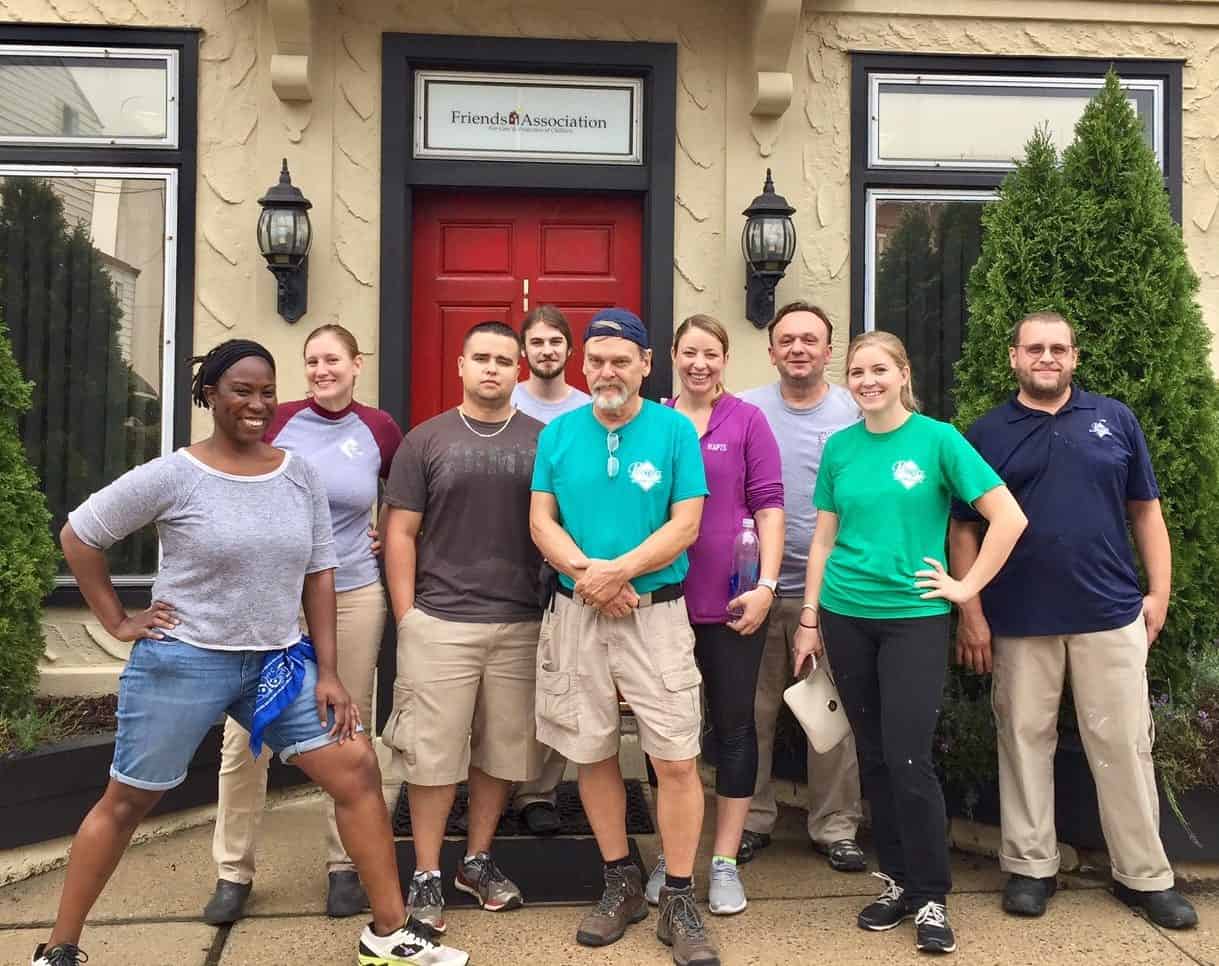 September 19, 2017 – Berger Rental Communities allows team members one paid day each year for Volunteer Time Off (VTO) through BRC Cares. BRC Cares provides team members, residents, and vendors with the ability to contribute and participate in philanthropic causes that make a difference in the places we live and work. West Chester team members decided to join together and use their VTO at the Friends Association in downtown West Chester. The Friends Association is Pennsylvania's oldest continuously operating child welfare agency that helps homeless or near homeless families stabilize their lives and find or maintain permanent housing.
Team members participated in various volunteer activities ranging from painting exterior doors, stairs, and railings to help make the exterior look great and also organizing, sorting, and sending donated items so they now have room for more essentials and items. For more information about how to donate and volunteer to the Friends Association visit friendsassoc.org.