Happy St. Patrick's Day! This day is always a fun holiday to celebrate with friends and family – and to pretend we are all just a little bit Irish. Not only is the day filled with shamrocks and leprechauns, but the Irish are known for consuming food and drinks on St. Patty's Day. We have found the perfect recipes for everyone to enjoy:


🍀 Irish Car Bomb Cupcake – This cupcake is made with three different types of Alcohol; Guinness cupcake, Irish whiskey filling, with Bailey's frosting. Baking with alcohol is not the first thing everyone thinks of but adding Guinness to chocolate cupcake mix is a must. I dare you to find a dessert recipe more Irish than this one!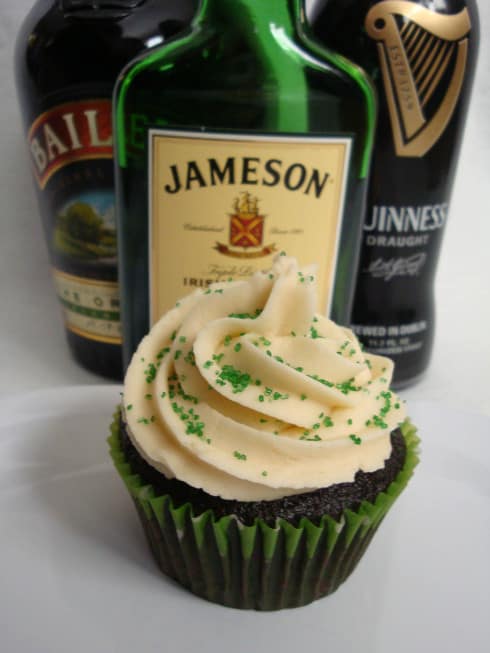 🍀 Skinny Shamrock Shake – We all know and love the one and only McDonald's Shamrock Shake. But do you know and love the fact that it has about 500 calories? Probably not – so we have found an alternative skinny version that has half the calories. The secret ingredient is Silk cashew milk which goes great for any smoothie or milkshake.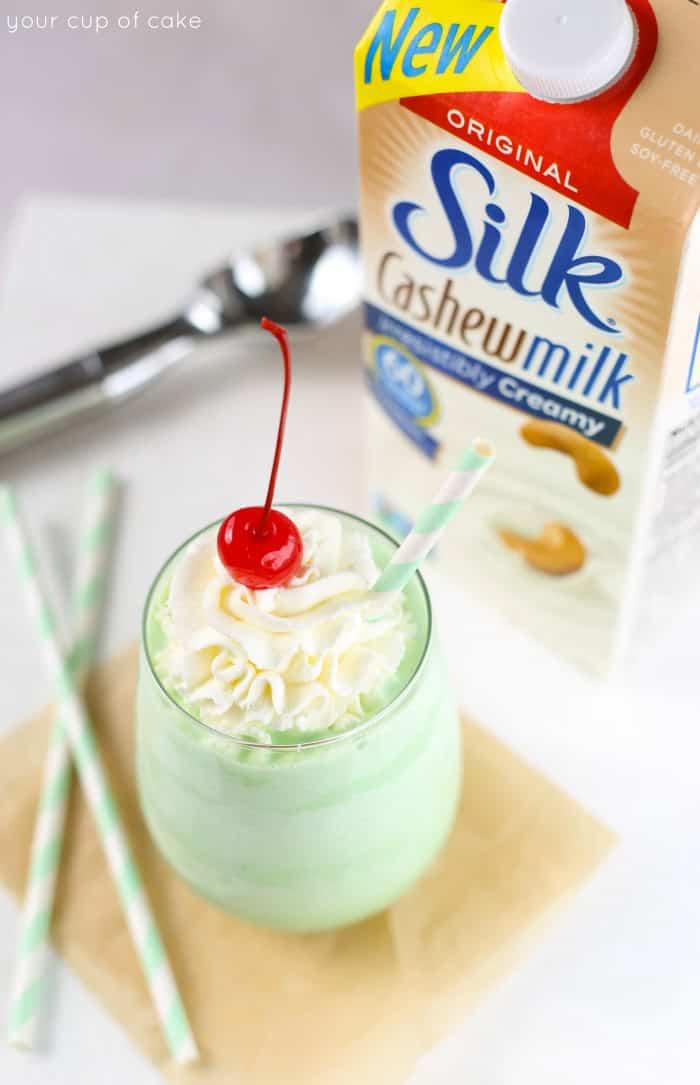 Recipe and Image from Your Cup of Cake
🍀 Irish Potato Pancakes – There is something about the Irish and their love for potatoes we all admire. This recipe is a traditional potato pancake that could also be made for potato scones. The best part is that they can be made for any meal of the day and goes perfect with a glass of Guinness.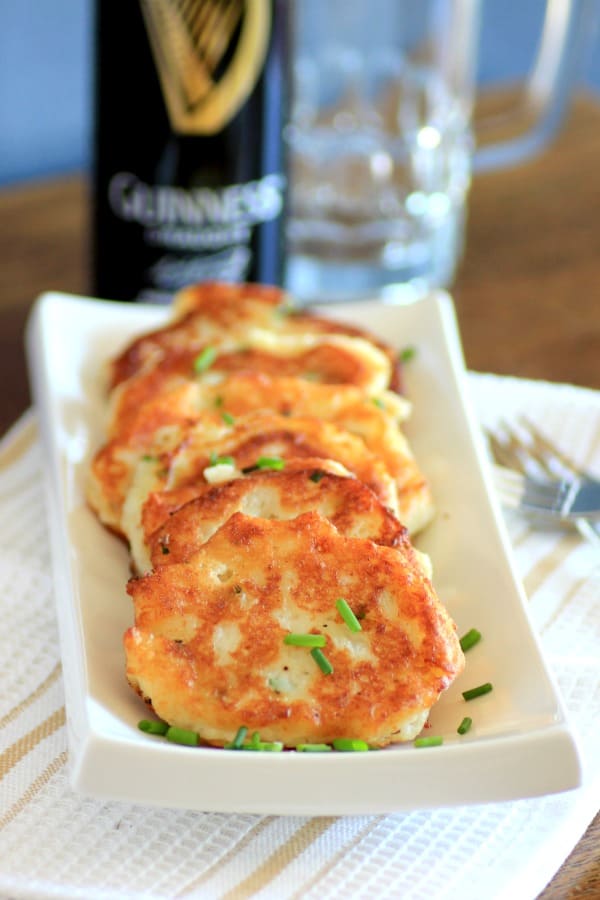 Recipe and Image from Noshing with the Nolands 
 🍀 Leprechaun Popcorn – This recipe is quick, easy, and tasty – something that both kids and adults will enjoy. This popcorn is similar to a trail mix with the flavors of sweet and salty from the chocolate covered popcorn and M&M's. Make as much as you want (or as little) and take it as an on the go snack!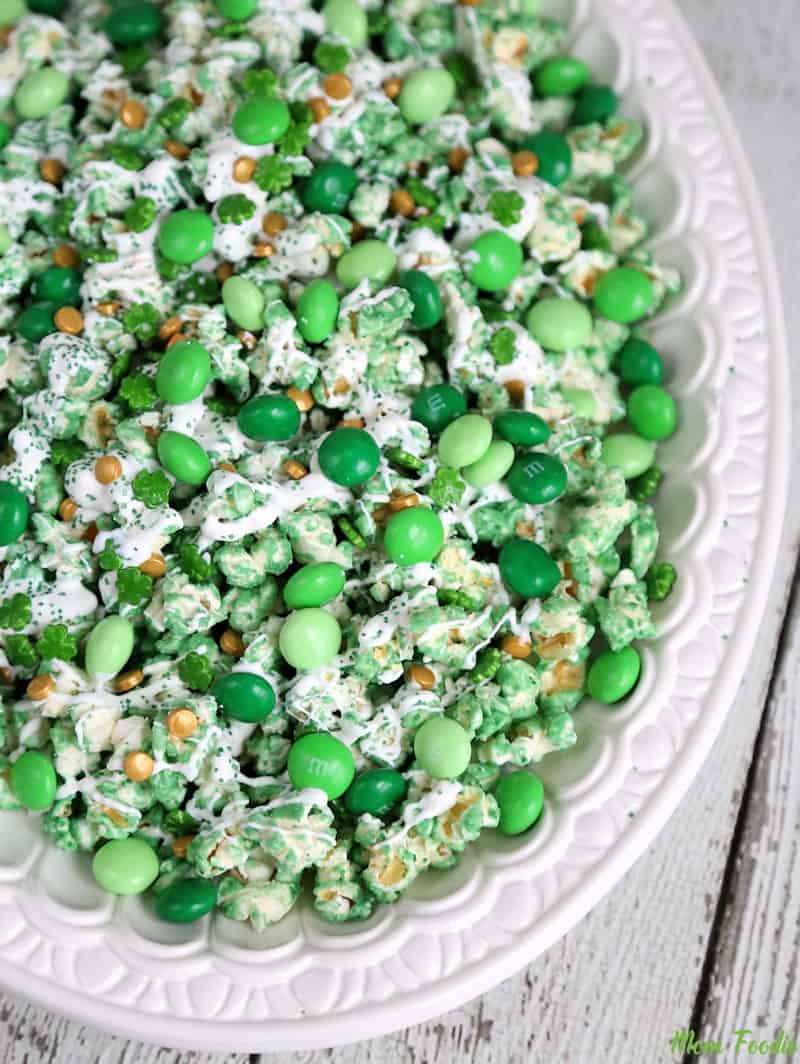 Recipe and Image from Mom Foodie
🍀 Cheddar & Guinness Dip – This dip is perfect for a St. Patrick's Day party that mixes flavors from beer to cheese. Serve as a dip or as a spread and your guests can't resist to double dip!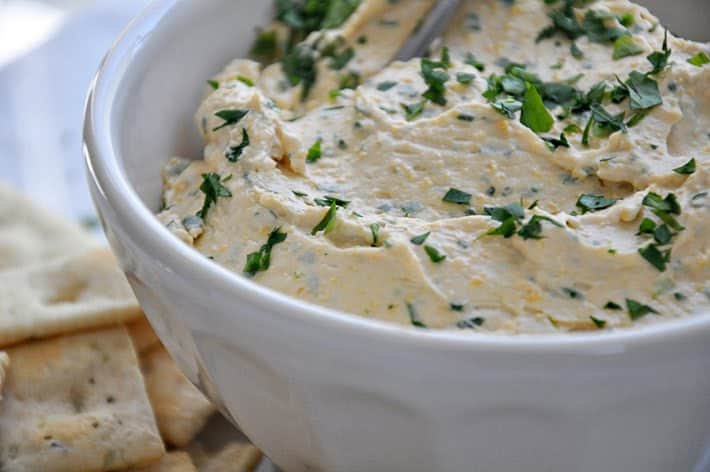 Recipe and Image from Recipe Thief