Sip a Latte at Fog & Flame Craft Coffee and Espresso Bar in Bloomsburg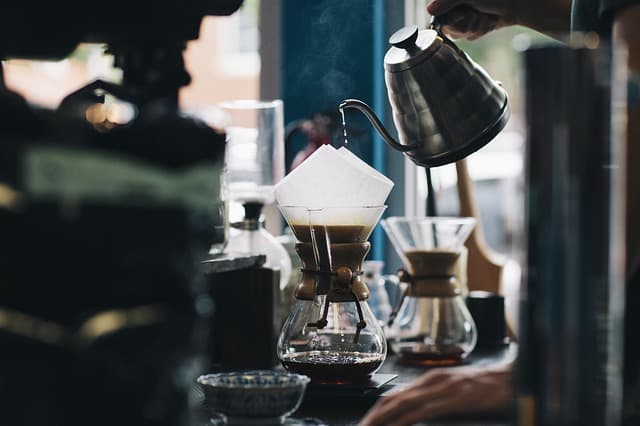 Whether you're looking for a place to get work done with a little caffeine jolt, or you're searching for a place to hang with friends from Lions Gate in Bloomsburg, Fog & Flame Craft Coffee and Espresso Bar is a reliable spot. You'll be welcomed by rustic brick walls and décor that includes huge burlap coffee bags, beautiful florals, and comfy chairs. It's definitely a place you want to stay a while. It's actually on the National Registry of Historic Places, and you can tell that adds to the character.
Their menu is delicious, too. Beyond the coffee they serve up perfectly baked pastries and other breakfast items like frittatas. When lunchtime rolls around, grab their delicious chicken salad sandwich or the orchard sandwich with bacon, cheddar, and turkey. Pair your bites with a cold-brew coffee or carefully crafted espresso beverage for the perfect breakfast or lunch option.