Enjoy Authentic Caribbean Cuisine at Miss Winnie's Jamaican Jerk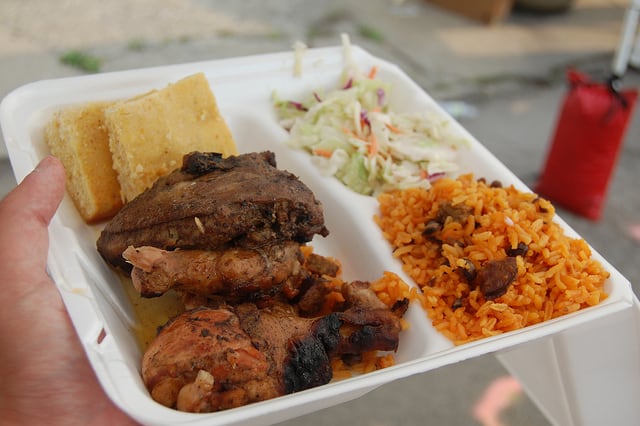 Bertie Johnston grew up learning how to create traditional Jamaican recipes from his family, most of whom were born and raised in Jamaica. So although he grew up stateside, Jamaican culture enveloped Bertie from an early age. Now as the head chef at Miss Winnie's Jamaican Jerk, not far from Audubon Pointe, Chef Bertie brings his island fare to all of West Chester.
Come to the popular Caribbean eatery to try the authentic food in the form of a plate, sandwich, or burger. Chef Bertie stuffs the Original sandwich with slow-roasted jerk pork shoulder and jicama slaw. He marinates jumbo chicken wings for 24 hours in a house blend of jerk seasoning and charbroils them to juicy perfection. He crafts the Winnie Classic burger with a jerk beef patty and tucks it inside of a potato roll with pickles and slaw. Enjoy one of these dishes or the other authentic options, then devour a plantain tart, a piece of guava swirl cake, or a slice of royal rum cake for dessert.