Celebrate the Season at Wilmington's Riverfront Rink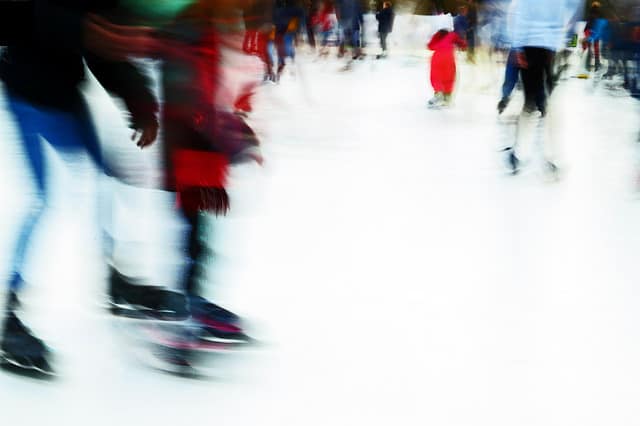 If you usually let the cooler temperatures send you into hibernation at Greenview at Chestnut Run, consider embracing the wintry season instead this year. It actually brings a variety of options for outdoor recreation that aren't available in the warmer months, like zipping around the Riverfront Rink.
Now through the beginning of March, Horizon Services hosts the Riverfront Rink, which is so named because it's nestled along the Riverwalk at the Constitution Yards Beer Garden. The sparkly, sprawling rink invites hundreds of guests at a time to practice their figure 8s and celebrate the holiday season. Since it's right next to the beer garden, you can grab a pint after your skating session. Pay a single price to skate for as long as you like Monday through Thursday nights, or secure a 90-minute skate session Friday through Sunday. Admission is $5.50 for kids and $8.50 for adults, and rental skates are $4.