Marshalton Triathlon 2017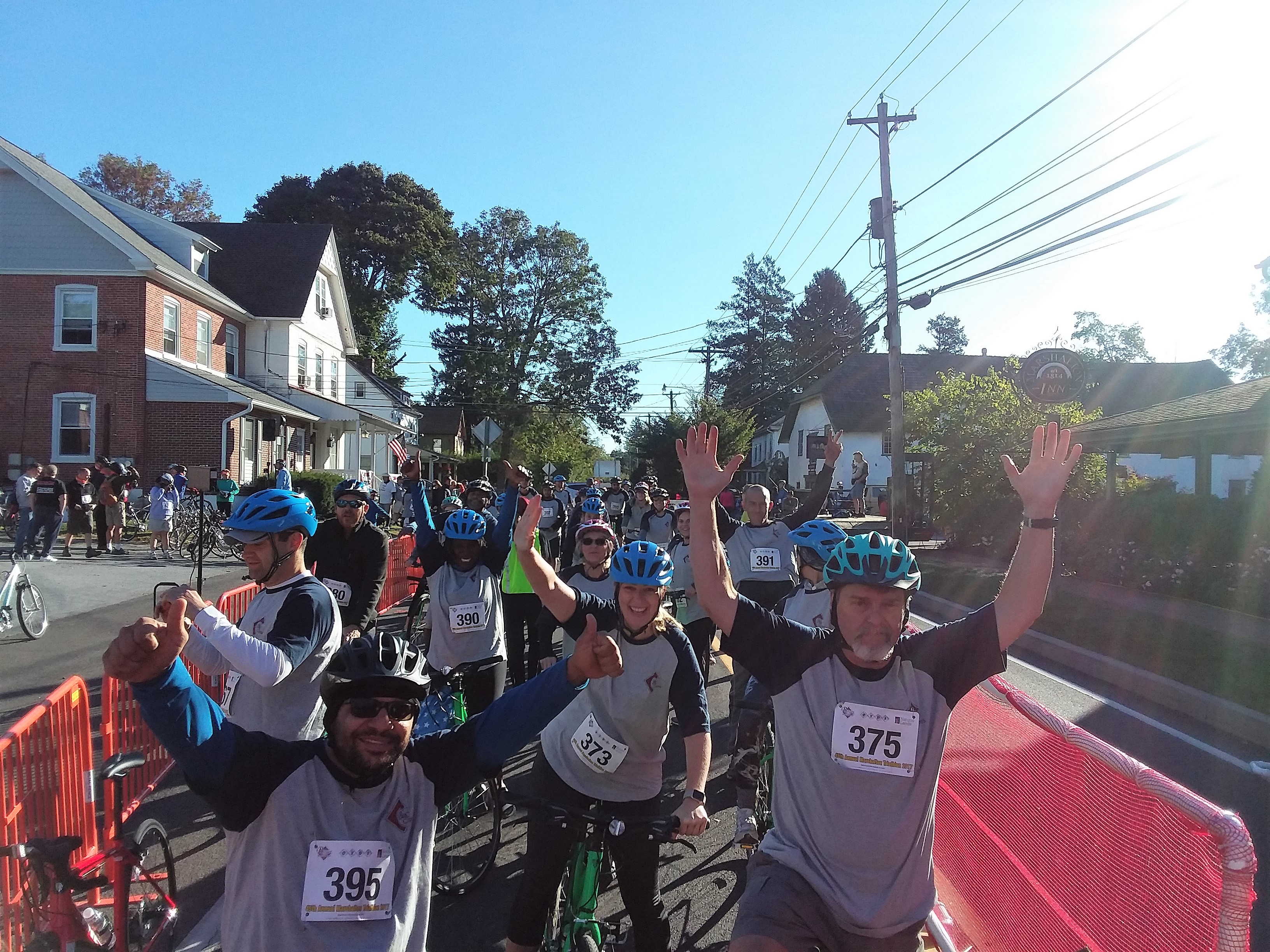 October 3, 2017 –  This past weekend, Berger Rental Communities had over 40 team members participate in the Marshalton Triathlon,  Chester County's premier community and sporting event that has flourished for 40 years and counting. The triathlon first started in 1973 and is considered one of the longest continually running triathlons in the country. First starting as a recreational triathlon, the race has become an annual tradition for families and friends from all portions of Chester County.
The race begins and ends in the village of Marshalton, and participants race over 10 miles of beautiful Chester County. The race includes bicycling, canoeing and fast walking. The Marshalton Triathlon has grown from 60 competitors to as many as 2200 participants and a thousand or more spectators. Berger Rental Communities is a long-term sponsor for this event and to honor Fundamental 20 "We give back to our communities", BRC takes pride in participating at local community events. Thank you to all who participated in the triathlon and came out to support the West Bradford Fire Company. For more information about this event, visit marshaltontriathlon.net.