Berger Rental Communities Sponsors Gelatin Olympics 2017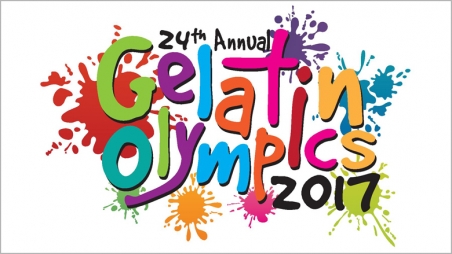 June 15, 2017 – Berger Rental Communities proudly sponsored the 24th Annual Gelatin Olympics hosted by American Heritage Federal Credit Union  last night. This slippery, silly, sticky event raised over $37,000, with donations still pouring in!  All proceeds benefited the Kids-N-Hope Foundation at CHOP's rehabilitation center for children.  Nine BRC team members took the ultimate plunge into 700 gallons of strawberry gelatin. In addition to their courage, the BRC team raised over $1000 in pledges.
Prizes were awarded to sliders who raised the most money, as well as the winners of the Gelatin Balloon Toss, Gelatin Eating Contest and craziest costume. BRC took home 3rd place for Team Spirit and Best Costume. All sliders had a great time and were proud to contribute to such a great cause!  Thank you to everyone who participated including sliders, supporters, and the cheering section at the event.